About Me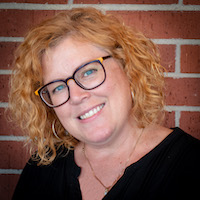 As a child, I had no interest in cooking. At all.
And then I married young and we were on a tight budget. And I do mean tight! I still remember we had $30 per week to spend on the household and that included diapers and formula for my firstborn. By necessity, I had to learn to cook. My first foray into the culinary arts was Hamburger Helper and these Yellow Rice packets that I mixed with ground beef. That went pretty well so I stuck with it and eventually cooked my way off the packaged dinners and onto some pretty good from-scratch family-style cooking.
Fast forward a few decades and I find myself an empty nester whose dinner requirements have shifted dramatically. My hubby (heretofore referred to as Big Country) is pretty much game for anything so it's fun to experiment with simpler and fresher options for the two of us.
I'm not a professional chef by any means but I have developed into a pretty decent home cook and want to share some of the tips and tricks that make eating at home fun and scaleable for me and my friends, as well as learn from you. The longer I create in the kitchen, the more I realize there are many more foods and combinations to sample and many more techniques to learn. So here's to the community of home cooks from all around the world!