Back Story
So this ad for Imperfect Foods kept showing up on my Facebook Feed. Maybe you may have seen it as well. Since I like the idea of having groceries delivered (and stores don't deliver in my city, which is ridiculous) and I don't mind the idea of helping offload food surplus, I decided to investigate Imperfect Foods a bit further.
According to an interview of founder Ben Simon by the New Republic last year, Imperfect Foods claims to have saved 30 million pounds of food and 900 million gallons of water from being wasted in its first three years of business. Simon admits that only a small percentage of their food is actually truly destined for "waste". Most of their product is available because of slight imperfections or overproductions or simply from underwhelming sales. There seems to be some politics around whether these companies are creating a demand for surplus, thereby contributing to the burgeoning problem of agricultural overproduction. Something to consider, for sure.
Regardless of the politics, as a consumer in an area of the country that does not offer much in the way of local produce this time of year, I was delighted to give it a try.
I signed up for the Medium Produce Box and then waited until the Monday of my delivery week, when I received an email allowing me to customize my order. I logged in and set up my order, adding in protein, grain and snack options. I ordered lots of fruits and veggies as well as chocolate baking discs (I can confirm the 64% dark are amazing!), cashew yoghurt, oat milk, smoked salmon, chicken breast, red and green lentils, raw almonds, grass-fed butter and so on. I chose from organic and conventional produce and even picked the quantities of each item. All of this for under $70!
Delivery Day
I came home to these boxes on my front step. Everything was in good shape. Produce may have been seconds and some of it a little ugly, but I try to purchase as much produce locally as I can so I am used to "normal" looking produce. The only complaint I had is that the blueberries were a little soft for me. I also realized a couple of items were missing so I sent an email to Customer Support.
Little details matter
How clever is the packaging that explains how they ended up with the product? And the handy storage guide was helpful too.
Ratatouille
What to do with all sorts of veggies but to make Ratatouille. I served it alongside red lentils from my order and we all loved it. Thanks Imperfect Foods!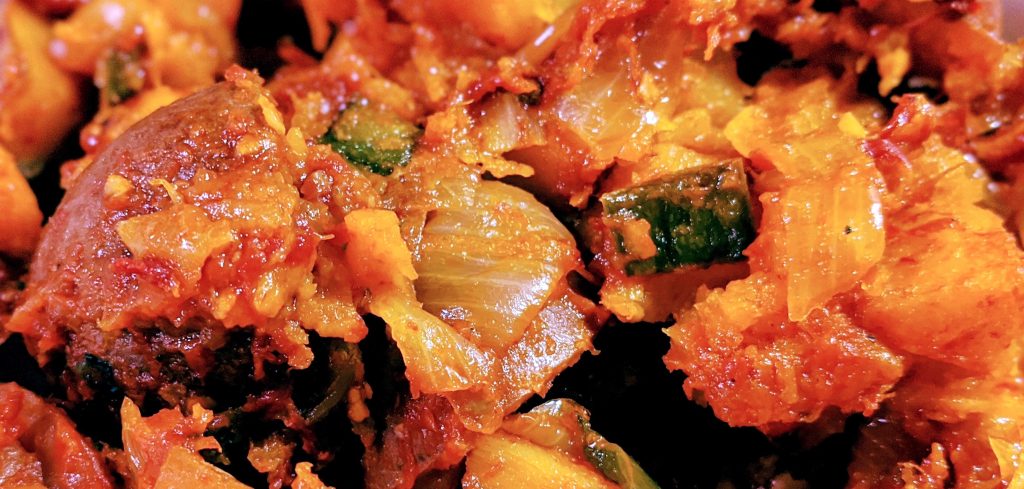 That is my experience with Imperfect Foods. I liked it so well that I set up a bi-weekly schedule. If you use the following link, we both get a $10 credit on our next order.
Plus I'm not sure how long it lasts, but use this code to get 30% off your first order: THIRTY%. Try it for yourself and let me know what you think by leaving a comment below.