Full Disclosure: I am not vegan but I play around with plant-based recipes a lot because they are just so chockful of nutrition. Plus my friend Ang is a serious vegan and an amazing cook. And I like to eat. So you can see where this is going. All of this to say that when I ordered meals from Purple Carrot, I was unsure of how that would play out in my home but I need not have worried. Purple Carrot is seriously impressive.
The box arrived in great shape and the various meals were packaged up with fresh greens in separate bags. My meals were the default selections for the week so it forced me out of my comfort zone. By the way, I thought the booklet that came with all the recipes for that week was a really nice touch!
Big Country (my hubby) was a fan of all of them. It was hard to deny the flavor. My friend Nic and I impulsively cooked up the Autumn Bibimbap after a walk one Saturday afternoon and we were seriously impressed with the results, as was our friend Kris who happened along later in the day and ate the remnants.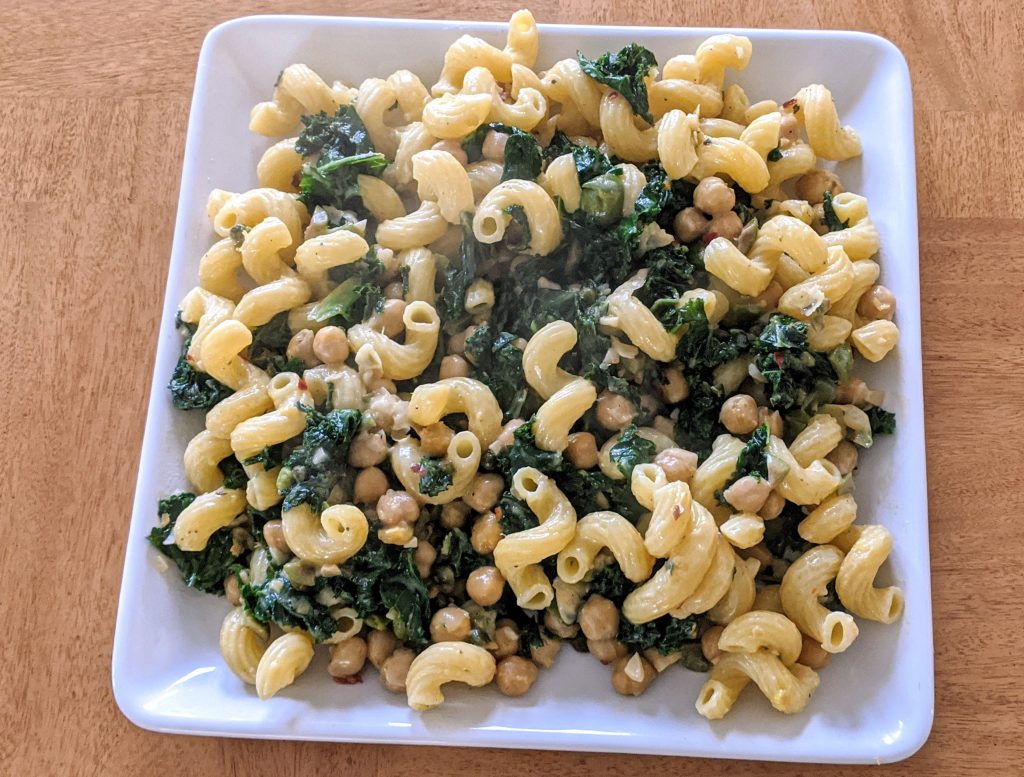 Blonde Puttanesca
Really simple meal with pasta, chickpeas, capers and spinach with a healthy dose of fresh lemon and garlic. Surprisingly flavorful and had leftovers for the next day.
Autumn Bibimbap
Probably my fave of the meals as I was blown away by the layers of flavors and textures that made this rice-based dish, topped with brussel sprouts, carrots, cucumbers and sesame seeds really shine.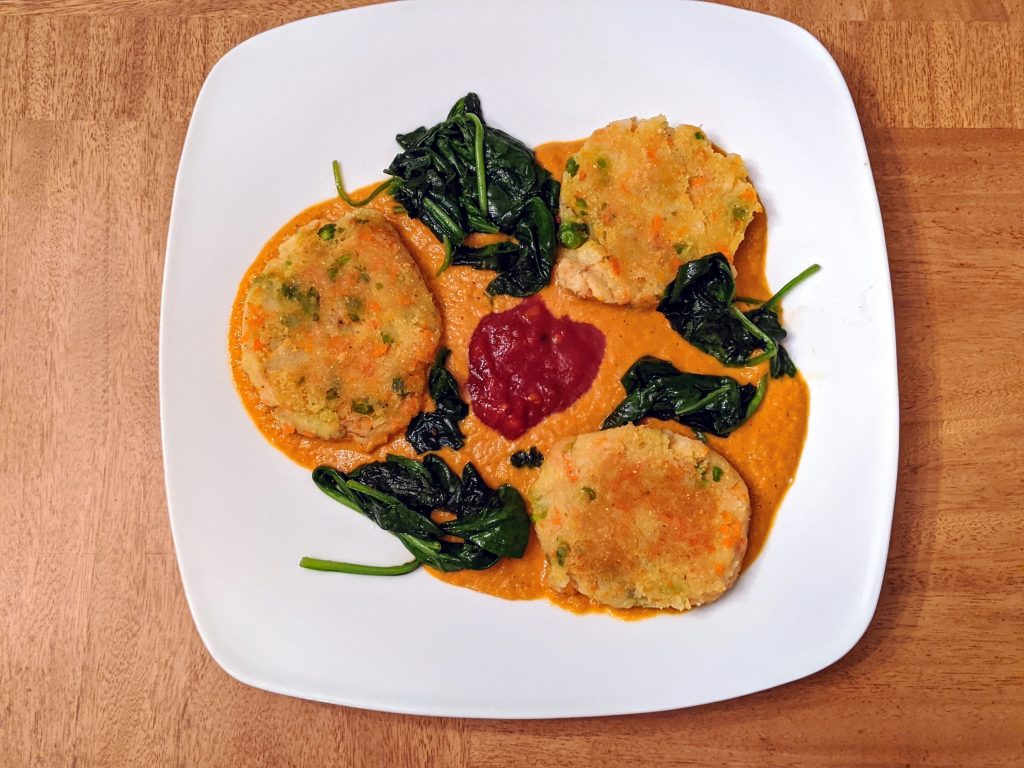 Potato Malai Kofta
This deliciousness is basically a potato pancake, fortified with chickpea flour and other veggies, served with tomato chutney curry sauce. Maybe not quite enough here to qualify as an entire meal but really amazing flavor!
Overall Thoughts
If you are adventurous at all about trying new foods, I heartily recommend Purple Carrot. They really seem to have a knack for creating innovative flavor and texture combinations which expand your palate and please your belly. I definitely plan to add Purple Carrot into our regular rotation.
Full disclosure: If you order Purple Carrot dinners through the above link, I may get a small commission.